In communities across Canada, marches, ceremonies, and other events will soon be taking place to commemorate the anniversary of the days when nuclear bombs were dropped on Hiroshima and Nagasaki in Japan on August 6 and August 9, 1945.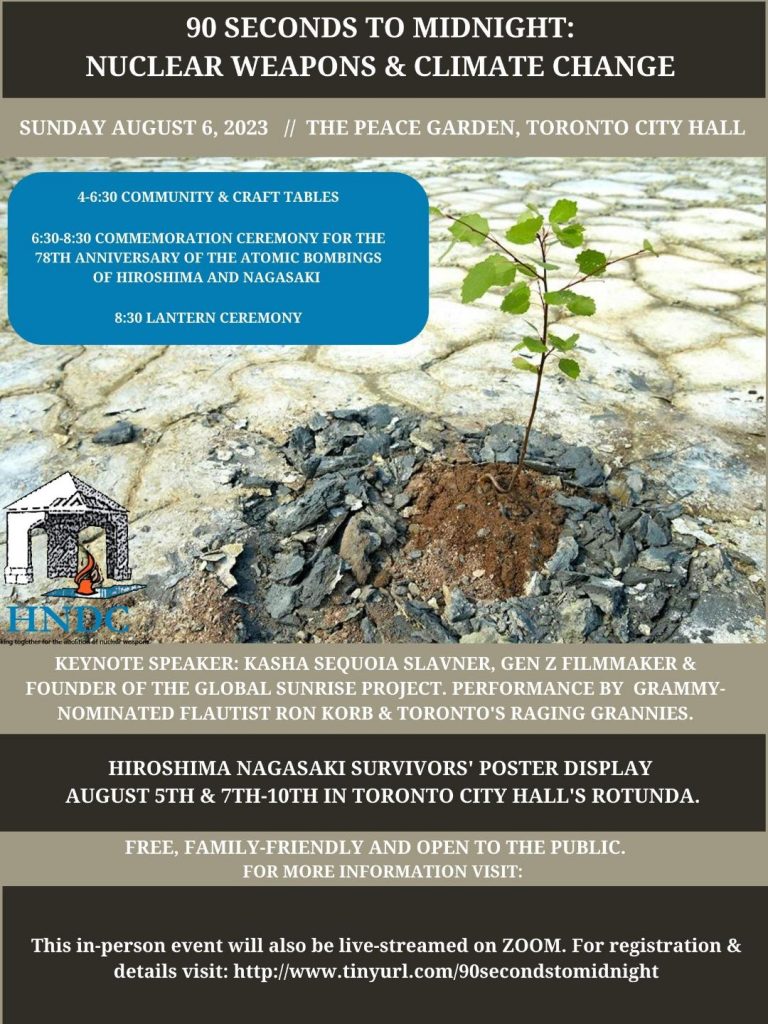 We stand with millions around the world to call for the abolition of nuclear weapons.
A full list of cross-country events is listed here, courtesy of PeaceQuest.